Discover The Best Business Process Automation Framework for SAP
Save time and money and accelerate the automation of your SAP business processes with our intuitive and powerful automation framework runup˙
About SGI Group
SGI Group Inc is an Enterprise Solutions company focusing on delivering automated solutions to enhance the quality and efficiency of your business processes.
In order to achieve its mission, SGI Group has developed the runup˙ framework, an SAP add-on solution used to orchestrate workflow processes in a simple and intuitive way.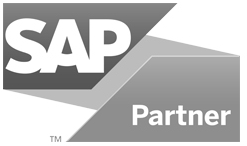 Using runup˙ framework, SGI Group has developed a unique portfolio of prepackaged solutions for multiple SAP modules.
Clients will benefit from the directed expertise, the exceptional resource material, and the industry know-how of our team and through the deployment of our SAP proven workflow solutions.